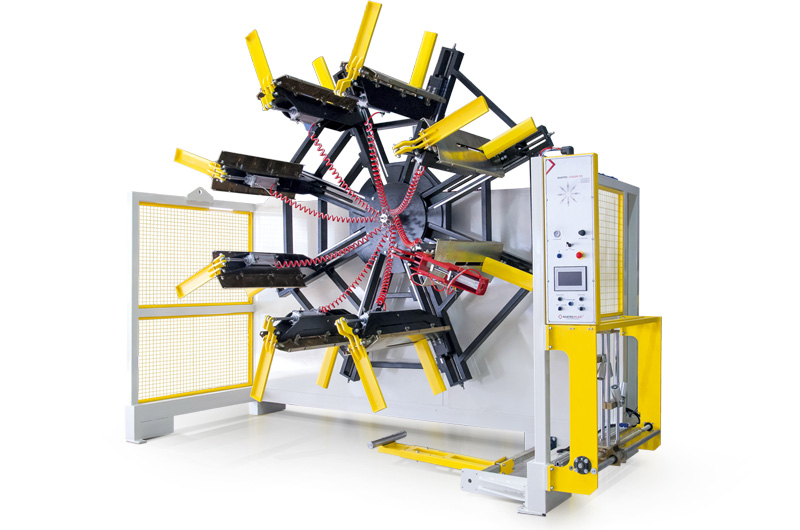 Our coilers that are suitable to natural gas pipe production allows safety and obtaining of quality rill with the features of serial operation and being able to adjusted to desired torque value.
With PLC Touchscreen Panel Control Unit, Kuatro-Plast coilers allow you to control the diameter of the coiled pipe, speed and torque values easily.

Our coilers which we produced for 16-32mm and 20-63mm diameters works accurately in a synchronize manner with the production line.